Once used to guide ships as they traveled along the rocky Atlantic Coast, lighthouses are now a beautiful and historic part of the Southern Delaware scenery. Visiting lighthouse is an adventure that family members of all ages can take part in. Plus, it's a unique way to learn something new during your Beach View stay. Add exploring the lighthouses of Southern Delaware and life-saving stations near Rehoboth Beach to you itinerary.
For the most devoted of lighthouse enthusiasts, VisitSouthernDelaware.com recommends breaking your lighthouse excursion into three days. By doing this, you can cover all ten of the lighthouse areas along the coast. Just looking for a unique afternoon learning experience? We recommend visiting one of these nearby structures with your entire family.
Indian River Life Saving Station
Located just 15 minutes outside of Rehoboth Beach, the Indian River Life Saving Station looks just as it did back in 1905. It was built by the United States Lifesaving Service (the precursor to the United States Coast Guard). And the station was constructed in 1876 in response to the alarming number of shipwrecks occurring along the coast.
Now included on the National Register of Historic Places, the station offers daily self-guided tours. And Lantern Tours every Wednesday night from 8 p.m. to 9:30 p.m. For more information and to register for this unique summer event, call 302-227-6991. Costs can be found online here…
Fenwick Island Lighthouse
More than 150 years old, the Fenwick Island Lighthouse was first lit on August 1, 1859. And ever since, it has stood unwavering along the Delaware coast. Decommissioned by the U.S. Coast Guard in 1978, the lighthouse went dark for three years. Then the Coast Guard agreed to pass ownership on to the State of Delaware. Re-lit with electricity, the lighthouse is now run by a group called "Friends of the Fenwick Island Lighthouse".
Tours are offered from May through September and the lighthouse is open various times. Check here for up to date info…
Lightship Overfalls
A floating lighthouse that resides in nearby Lewes, Delaware, the Lightship Overfalls is one of only 17 lightships still existing in the U.S.. It's also one of only seven open to the public. Tours take place seasonally from May through October. Plus, there are even festivals and activities going on around the ship each summer. A few of the most popular nights can be found here…
Delaware Breakwater East End Lighthouse
Located off the shore of Cape Henlopen State Park, the Delaware Breakwater East End Lighthouse was built from cast iron in 1885. And it can only be reached by ship. There are a few boat tours that visit the lighthouse from the Cape May-Lewes Ferry Terminal every summer season. Tours run every Monday, Wednesday and Saturday.
Also included in these tours is a visit to the nearby Harbor of Refuge Lighthouse. For the most up to date info and reservations, call 302-644-7046.
All beautiful, historic landmarks, these four lighthouses have played an important role in Southern Delaware culture for hundreds of years. Now you have some ideas for fulfilling a great Rehoboth Beach vacation. All that's left to do is pack up your bags and book your stay at Beach View Hotel. We can't wait to hear all about your family's lighthouse adventures!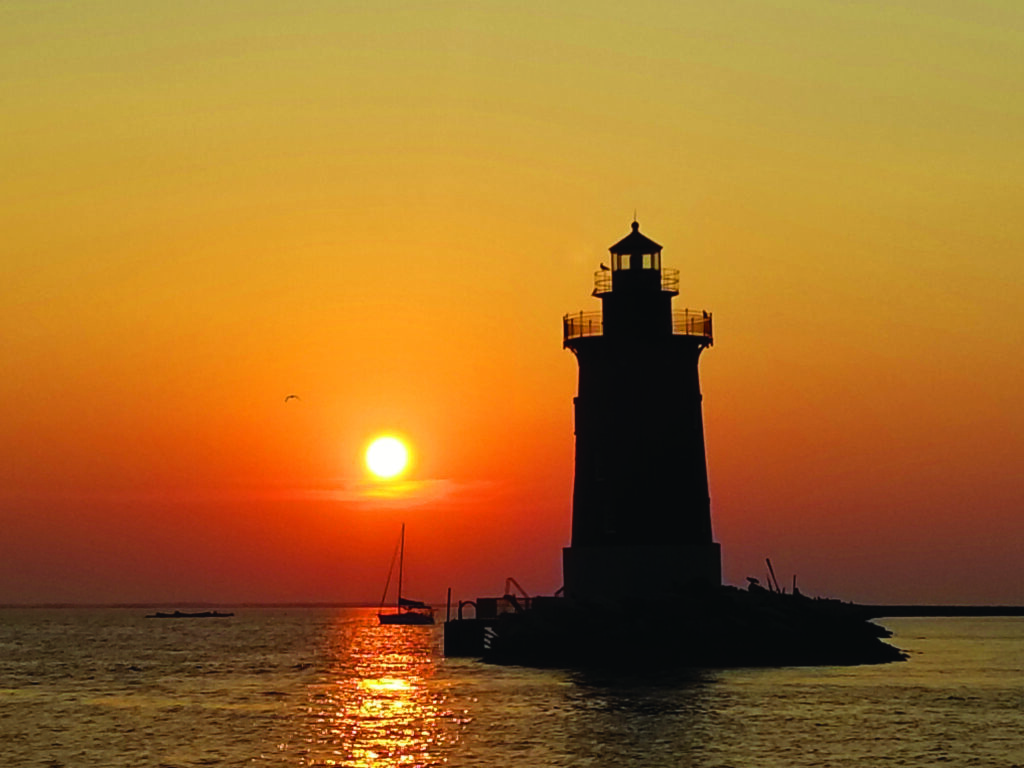 * Always contact a lighthouse or destination ahead of time to confirm hours and up to date information. Content revised on September, 2022.